Dunedin Channel - Pinellas, FL Fishing Report
Pushlished On: November 1, 2022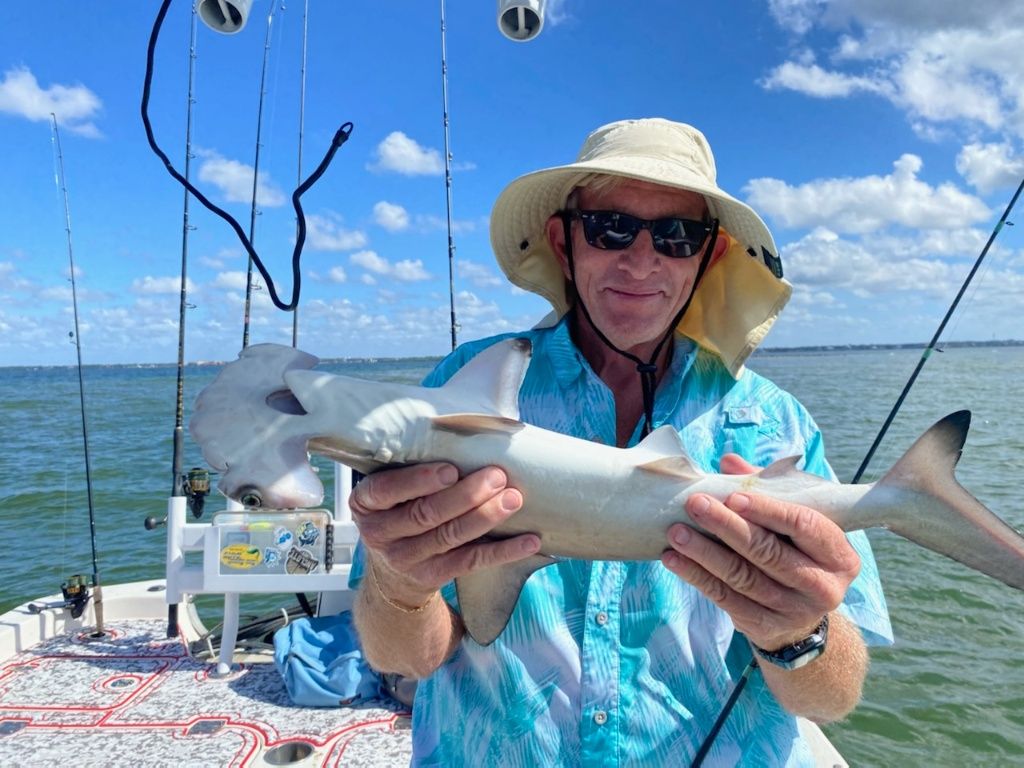 Dunedin Channel - Pinellas, FL Fishing Report
Pushlished On: November 1, 2022
Tarpon Springs Fishing Charter Fun!
Dunedin Channel - Pinellas, FL
I had the honor of taking my highschool football coach and his family fishing. The day started a little slow but we ended it with a bang! Coach landed a 3' lesser Hammerhead shark a couple huge blue fish. His daughters and soon to be son inlaw started the day with gray grunts and grouper! it will be a trip i will hold near to my heart for a long time! We've been fishing daily here in Tarpon springs on this fall Gulf bite! The fishing is fun, challenging, a bit cold, and fun! Did I say fun? It's fun! We are reeling in some fun and unique hammerhead sharks, shown in the video and photos attached, redfish, some bottom feeders... grouper and grunts, prepping for crabbing trips and so much more! We would be happy to have you on our next charter in Tarpon Springs!
Gear & Tackle Used:
We love using live bait here in the gulf, as well as top water lures. We try whatever you want to test out!
Popularity
Heavy Fishing Pressure
Water clarity
Clear, 2-6 Feet
Scenic setting
Clear & Open
Weather data
Forecast
Weather at 12:00 am, Partially cloudy
Nordic Fishing Charters and Excursions Available Trips