Tarpon Sports Complex Fishing Report
Pushlished On: May 12, 2023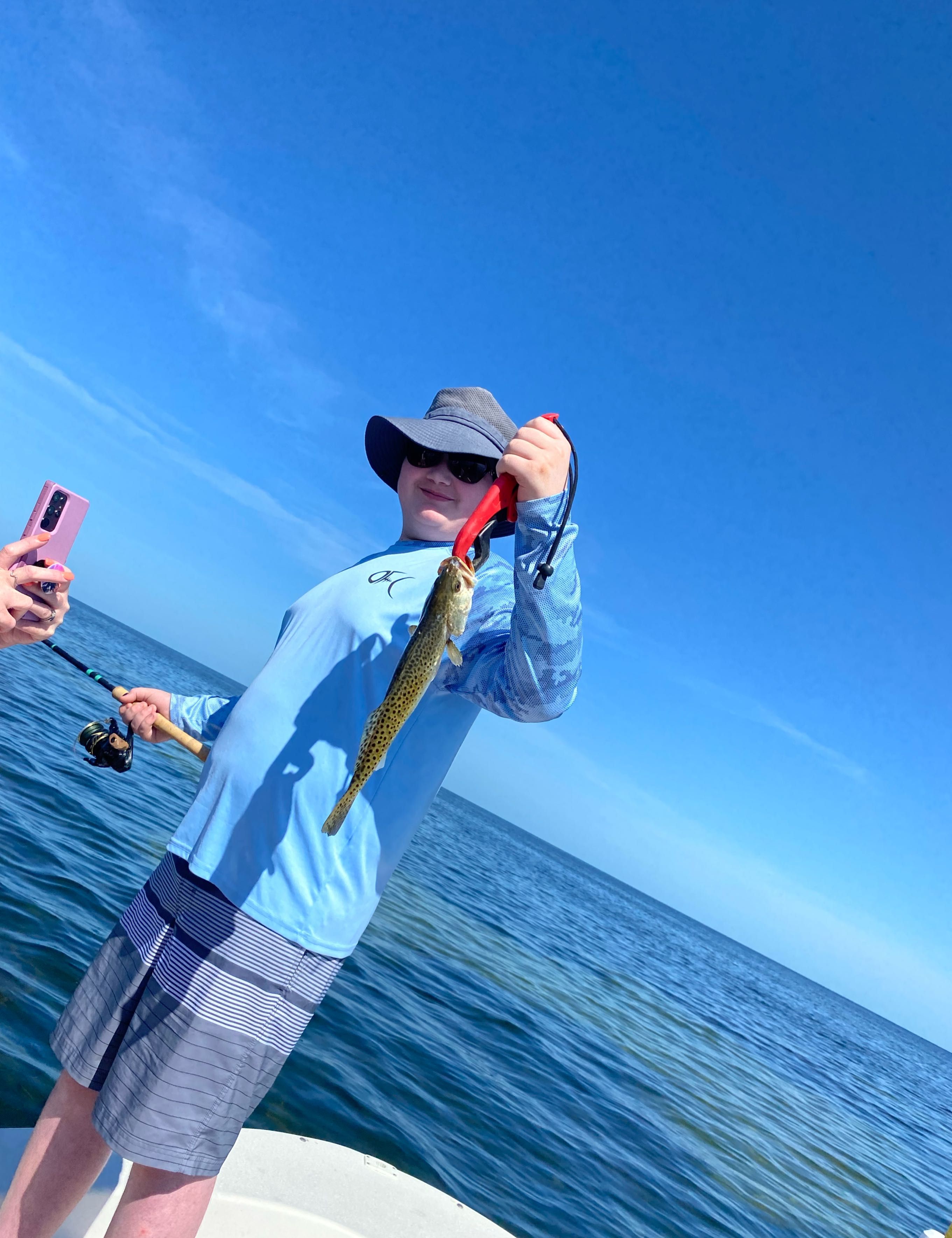 Tarpon Sports Complex Fishing Report
Pushlished On: May 12, 2023
Adiens family fishing tour
Tarpon Sports Complex
We started our day early in the morning, launching our boat at the flats of Anclote River in Tarpon Springs, Dunedin, Florida. The water was calm, and we could feel the gentle breeze on our faces. The weather was perfect for fishing, with light winds and a clear sky.
We started fishing with our 13 Fishing #Axum 4.0 paired with Green Omen heavy action. The bait we used was live shrimp, which proved to be an excellent choice. Within minutes, we hooked our first catch, a beautiful redfish. It put up a good fight, but we managed to reel it in. Adien was thrilled to catch his first redfish.
After that, we decided to move to a different spot. We spotted a school of trout, and they were biting. We caught several trout, and Adien's family was delighted to see the fish jumping out of the water.
We also took some time to do some shelling and site-seeing. We saw dolphins swimming near our boat, and it was a magical experience.
Overall, it was a fantastic day of fishing with Adien and his family. We caught several fish, enjoyed the beautiful weather, and made some unforgettable memories. We can't wait to do it again soon!
Popularity
Light Fishing Pressure
Water clarity
Clear, 2-6 Feet
Scenic setting
Vegetation Growing
Weather data
Forecast
Weather at 08:54 am
Nordic Fishing Charters and Excursions Available Trips